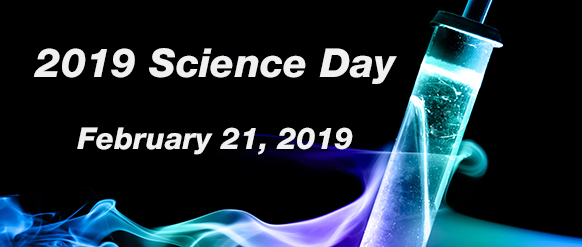 Environmental Science Day 2019 on Thursday, February 21st, from 12:30 – 4:30 PM will feature a variety of presentations from Wisconsin State Laboratory of Hygiene (WSLH), Wisconsin Department of Natural Resources (DNR), and Wisconsin Division of Public Health (DPH) staff, as well as from Professor Dan Vimont with the University of Wisconsin-Madison Department of Atmospheric and Oceanic Sciences.
Science Day will be held at the WSLH's laboratory at 2601 Agriculture Drive, Madison.
The talks will also be live-streamed on the web and archived for later viewing.
For more information and a schedule of talks – http://www.slh.wisc.edu/science-day-2019/