How we are supporting you during COVID-19
As part of a public health laboratory, we know firsthand the impact COVID-19 outbreak is having on the clinical community. We look forward to the year ahead and appreciate that you have elected to partner with WSLH proficiency testing. We want to reassure you that we are doing everything we can to ensure there is continuity of service during this potentially disruptive time.

IMPORTANT: CMS PT UPDATE DURING COVID-19
We understand that your lab is facing a lot of challenges right now. In light of the recent CMS update on PT, we wish to inform you that we will continue shipping proficiency testing samples as planned unless otherwise noted by email.
Please contact us at ptservice@slh.wisc.edu if your lab is currently closed or if you are unable to receive UPS packages at this time.
SARS-CoV-2 Proficiency Testing Products
Download the SARS-CoV-2 PT product flyer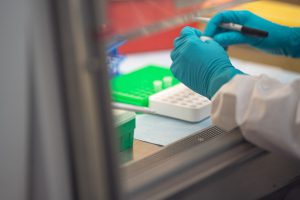 Available for 2022
Order Online

SARS-CoV-2 Antigen (CVW)
SARS-CoV-2 Serology (SCA)
SARS-CoV-2 Molecular – 5 Samples (CM)
SARS-CoV-2 Molecular – 3 Samples (CMW)
Respiratory Multiplex: SARS-CoV-2 Analyte
New for 2022: SARS-CoV-2 Molecular Liquid (CLM)

Other Resources and Updates
CMS update

regarding proficiency testing during the pandemic
Contact WSLH Proficiency Testing | (800) 462-5261 | ptservice@slh.wisc.edu|