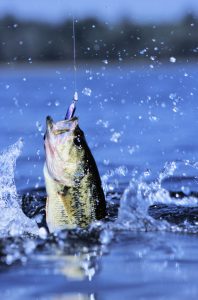 On December 8th the Wisconsin Department of Natural Resources (DNR) and the Wisconsin Department of Health Services released the 2020-2021 fish consumption advisory booklet Choose Wisely: A Health Guide for Eating Fish in Wisconsin.
According to the DNR news release, "The updated booklet outlines safe-eating guidelines for fish based on levels of polychlorinated biphenyls (PCBs), mercury and perfluorooctane sulfonate (PFOS) found in various Wisconsin water bodies. While fish are a primary source of important nutrients like omega-3s, they can also accumulate pollutants from their environment and food, causing health risks for humans."
Wisconsin State Laboratory of Hygiene scientists performed contaminants analyses on hundreds of fish in order to generate the data used to develop the advisory levels.