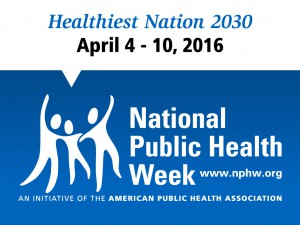 The first week in April the U.S. celebrates National Public Health Week. This year's theme is Healthiest Nation 2030.
Since our founding 113 years ago at the University of Wisconsin, Wisconsin State Laboratory of Hygiene (WSLH) scientists have worked hard to ensure that generations of Wisconsinites have healthier lives and a safe and healthy environment in which to live, work and play.
WSLH scientists and staff are committed to continuing this legacy of public, environmental and occupational health laboratory practice and policy for generations to come.
Learn more: Return on Investment (ROI) of Public Health video from the American Public Health Association – https://www.youtube.com/watch?v=B5M9JefYxJI