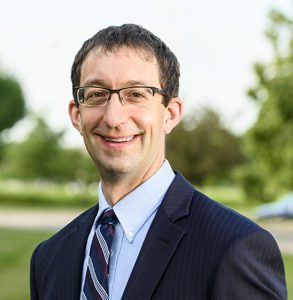 Dr. Allen (Al) Bateman has been named the new Director of the Wisconsin State Laboratory of Hygiene Communicable Disease Division. The position was previously held by Dr. Peter Shult for 24 years before he retired in December 2020. Dr. Bateman served as a Co-Assistant Director under Dr. Shult since 2017.
Dr. Bateman earned his PhD and Master's degrees at the University of Wisconsin-Madison in cellular and molecular biology and virology, and public health epidemiology and global health, respectively. After completing his degrees Dr. Bateman gained experience in programmatic public health as an epidemiologist at both Wisconsin and North Carolina Departments of Health. He then was awarded a three-year NIH Fogarty Global Health fellowship for which he moved to Zambia and worked with the Zambian national diagnostic reference laboratory.
Dr. Bateman is a Diplomate of the American Board of Medical Microbiology, has published more than 30 peer-reviewed articles, serves as a peer-reviewer for a number of journals and serves on committees for the Association of Public Health Laboratories (APHL) and many other international societies.