WSLH Board of Directors
The Wisconsin State Laboratory of Hygiene Board is created in Wis. Statute 15.915(2).
According to Wis. Statute 36.25 (11) : The laboratory of hygiene board shall meet at least quarterly and may promulgate rules under ch. 227, approve the laboratory of hygiene budget, set fees, set priorities and make final approval of laboratory resources so that the laboratory can act in response to agencies' planned objectives and program priorities.
WSLH Board members can also be reached via the WSLH Director's Office at WSLHBoard@slh.wisc.edu or 608-890-0288.
Board Member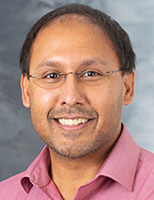 Anjon (Jon) Audhya, PhD
Senior Associate Dean for Basic Research, Biotechnology and Graduate Studies, University of Wisconsin School of Medicine and Public Health
Representing: Dean of the University of Wisconsin School of Medicine and Public Health
audhya@wisc.eduAdministrative Assistant: Stephanie Bolle
Board Member
Jessica Blahnik
Marathon County Medical Examiner
Representing: Coroners and Medical Examiners
Office: (715) 261-1199
Jessica.Blahnik@co.marathon.wi.us
Board Member
Jennifer Buchholz
Lab Director, Davy Laboratories
Representing: Private Environmental Laboratories
Office: (608) 519-4485
jbuchholz@davyinc.com
Board Chair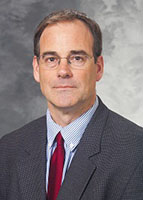 Robert Corliss, MD
Associate Professor and Director of Autopsy, Department of Pathology and Laboratory Medicine, University of Wisconsin School of Medicine and Public Health
Representing: Clinical Laboratory Physicians
Office: (608) 265-2162
RCorliss@uwhealth.org
Board Member
Gina Green-Harris, MBA, Director
University of Wisconsin School of Medicine and Public Health
Center for Community Engagement and Health Partnerships
Wisconsin Alzheimer's Institute, Regional Milwaukee Office
Lifecourse Initiative for Healthy Families (LIHF), Milwaukee Program Office
Center for Urban Population Health
Office: 414-219-5083
greenharris@wisc.edu
Board Member
Gil Kelley
Laboratory Director, Wisconsin Department of Agriculture, Trade and Consumer Protection
Representing: Secretary of the Department of Agriculture, Trade and Consumer Protection
Office: (608) 224-4821
gil.kelley@wisconsin.gov
Board Member
Jeff Kindrai
Health Officer, Grant County Health Department
Representing: Local Public Health Departments
Office: (608) 723-6416
jkindrai@co.grant.wi.gov
Board Vice-Chair
Gregory Pils
Director – Bureau of Environmental Analysis & Sustainability
Representing: Secretary of the Department of Natural Resources
Gregory.Pils@Wisconsin.gov
Board Member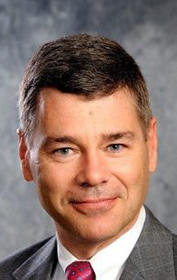 Christopher Strang, PhD, MPH, CIH, CSP
Assistant Vice Chancellor, Environment, Health & Safety, University of Wisconsin-Madison
Representing: Occupational Health
christopher.strang@wisc.edu
Board Member
Mark Werner, PhD
Director – Division of Public Health Bureau of Environmental and Occupational Health
Representing: Secretary of the Department of Health Services
Mark.Werner@dhs.wisconsin.gov
Ex Officio – Board Secretary
James Schauer, PhD, PE, MBA, Director
Wisconsin State Laboratory of Hygiene
Peterson-Rader-Hawnn Professor, University of Wisconsin College of Engineering
Office: 608-890-1569
Main: 608-890-0288
wslhdirector@slh.wisc.edu