Wisconsin Newborn Screening Laboratory
Helping babies get started on the right foot
The Newborn Screening (NBS) Program screens infants born in Wisconsin for 44 disorders, hearing loss, and critical congenital heart disease (CCHD).
The Wisconsin Newborn Screening website is dedicated to promoting and encouraging the sharing of knowledge, communication and resources with healthcare agencies, families, and anyone else interested in NBS for the benefit of babies born in Wisconsin.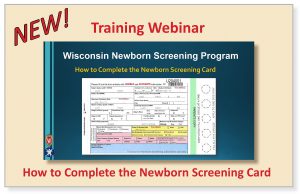 Click on the above image to view the webinar and other Continuing Education opportunities!
---
Click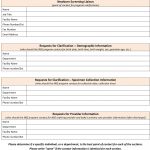 to provide contact information on your NBS Site Liaison.
---
For more information on:
Newborn blood screening, please call the Newborn
Screening Laboratory at 608-262-6547.
GOLD CROSS

is the selected courier service for the WSLH.

Click on link for details.



♦ For Parents ♦