Cytology Analytical Services
Click on the service you need in the left sidebar, and you will be taken to the page that provides collection and submission requirements for sending specimens to the WSLH.
Gynecological Analysis
Non-Gynecological Analysis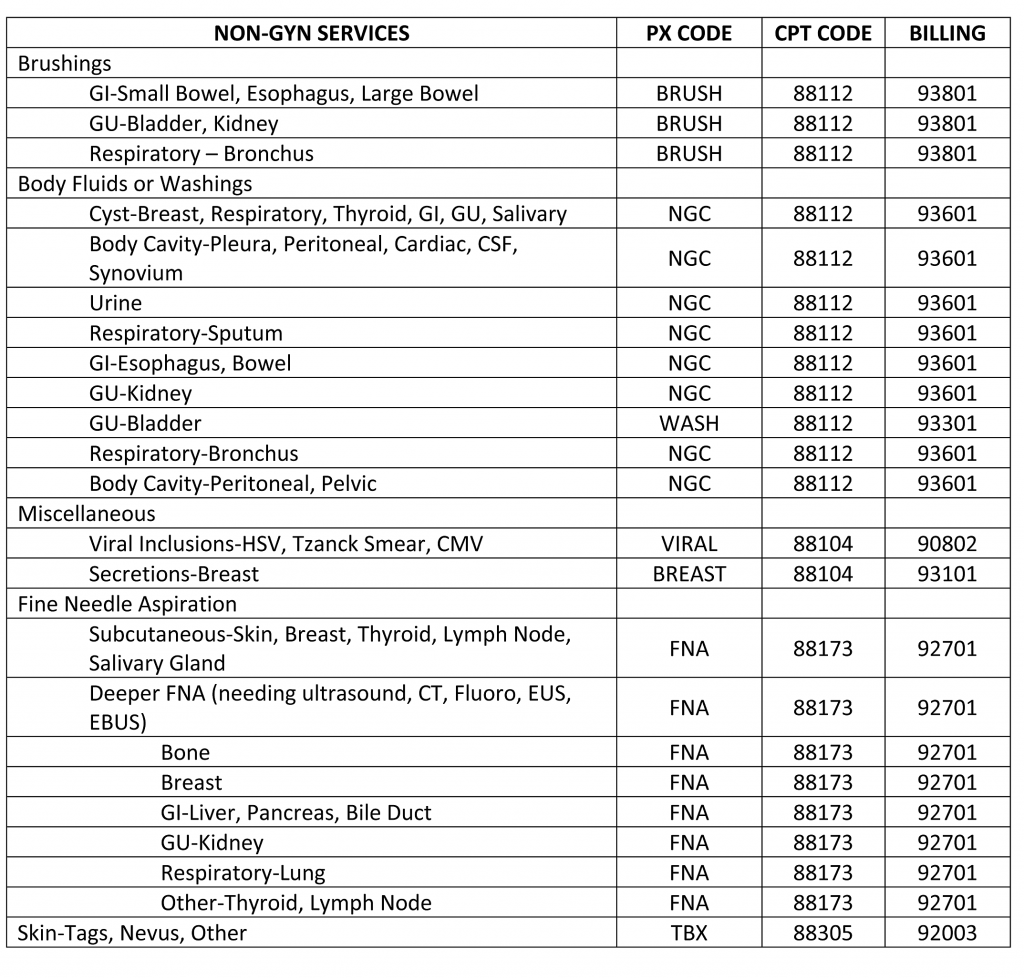 Ordering Test Kits & Requisition Forms
Specimen collection kits are available phone, fax or email, as is WSLH requisition form #141 which can be printed out online. Remember to have your account number ready for ordering. Please call to create a new account.
Phone:  800-862-1088
Email:  HMSpecimenReceivingClinicalOrdersStaff@slh.wisc.edu
Fax: 844-390-6233
Phone orders can be placed Monday-Friday, 7:45 a.m.-2:45 p.m.. Faxes, emails and voice messages may be left at any time. All orders will be processed within three business days. Please call Customer Service at 800-862-1013  at any time for further assistance.
Consultation Services
We provide cost-effective outsourcing and consulting in gynecologic and non-gynecologic areas. Please contact Cytology Services, Joshua Faulkes, Cytology Supervisor, at 608-263-3352 for more information.
Service is available while site under construction. Please call 608-265-9187 for information.