Clinical Metals Testing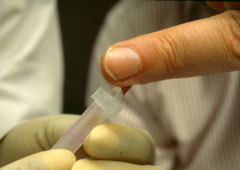 The WSLH Chemical Emergency Response (CER) section provides testing for a variety of toxic elements in biological samples. Lead and mercury are detailed on this website, but testing for other elements may be available upon request.
Testing is primarily performed for physicians, clinics, and public health agencies.
For additional information, please contact program staff at 608-224-6252 or ClinicalMetals@slh.wisc.edu
Clinical Metals Frequently Asked Questions
WSLH Clinical Metals Customer Survey 2023 (Updated 6/20/2023)